Learn Electronics This Christmas:
The easy, struggle-free way to learn to build working electronic gadgets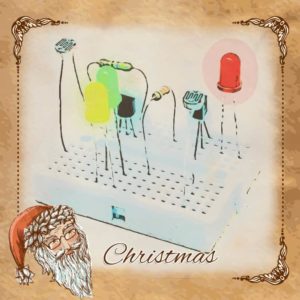 Dear friend,
If you're the kind of person who wants to build electronic circuits and create working electronic gadgets then this might be just the place for you.
If you want practical instruction that you can use straight away – as in, within minutes – then this is definitely the place for you!
Here's the deal:
Ohmify is for people with little or no electronics understanding who want to be able to confidently create electronic gadgets and tools – and who are prepared to take action to make it happen.
If you sign up for the yearly plan now, you'll get access to a bundle of books and courses that I normally charge hundreds of dollars for.
You'll also get my new Starter's Component Kit sent to your door for free.
If you are committed to learning electronics, then I am committed to making that happen through this bundle and my personal support.
This bundle is available for a special price until Christmas.
Scroll down to get the details.
Keep On Soldering!
Oyvind @ build-electronic-circuits.com
SORRY! This bundle is no longer available. Please join Ohmify here: https://ohmify.com/join/