One of the first things I wanted to learn in electronics as a kid was how to blink a light.
There are several ways of doing this, but this circuit is probably the easiest way to do it when it comes to the number of components. You only need three components for the blinking part. Then the resistor and LED to be blinked of course.
Here's a video of the circuit I made:
The Circuit Diagram
The numbers next to each pin in the diagram represent the pin number on the integrated circuit. Click here for the pinout of the 74C14 IC.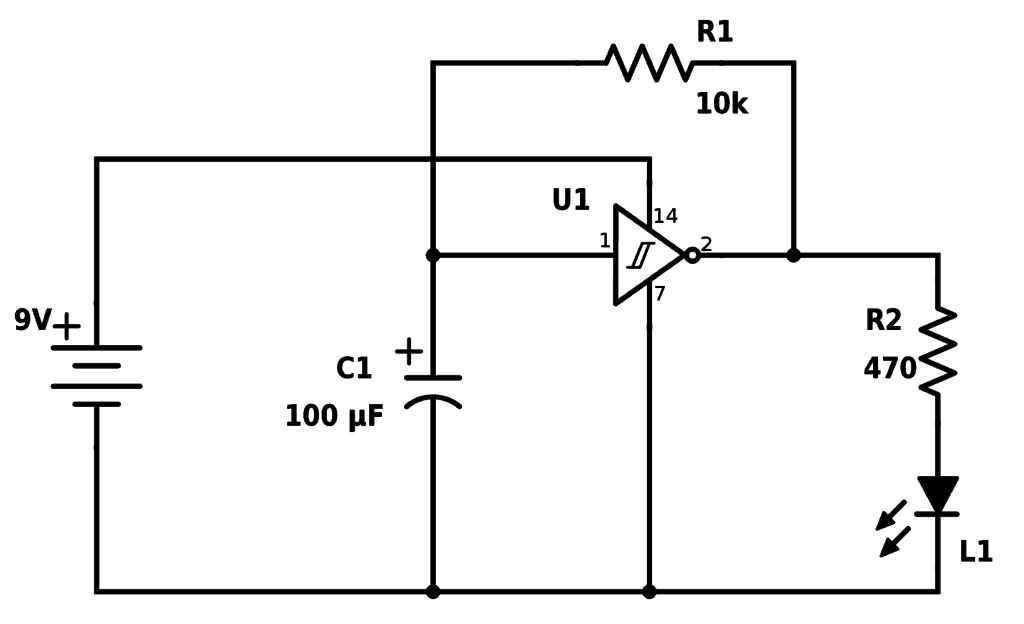 Find the components used in the table below. Click here to buy the complete kit.
| Part | Value | Note |
| --- | --- | --- |
| U1 | 74C14 | Hex Schmitt Trigger Inverter |
| C1 | 100μF | Polarized capacitor |
| R1 | 10 kΩ | Standard Resistor |
| R2 | 470 Ω | Standard Resistor |
| LED | | Standard output light-emitting diode |
Are You Stuck?
Let me know your questions and comments in the comment field below