Do you want to keep people from stealing cookies from your cookie jar? Or maybe you have some other type of box that you don't want people to snoop around in. Then this circuit is for you.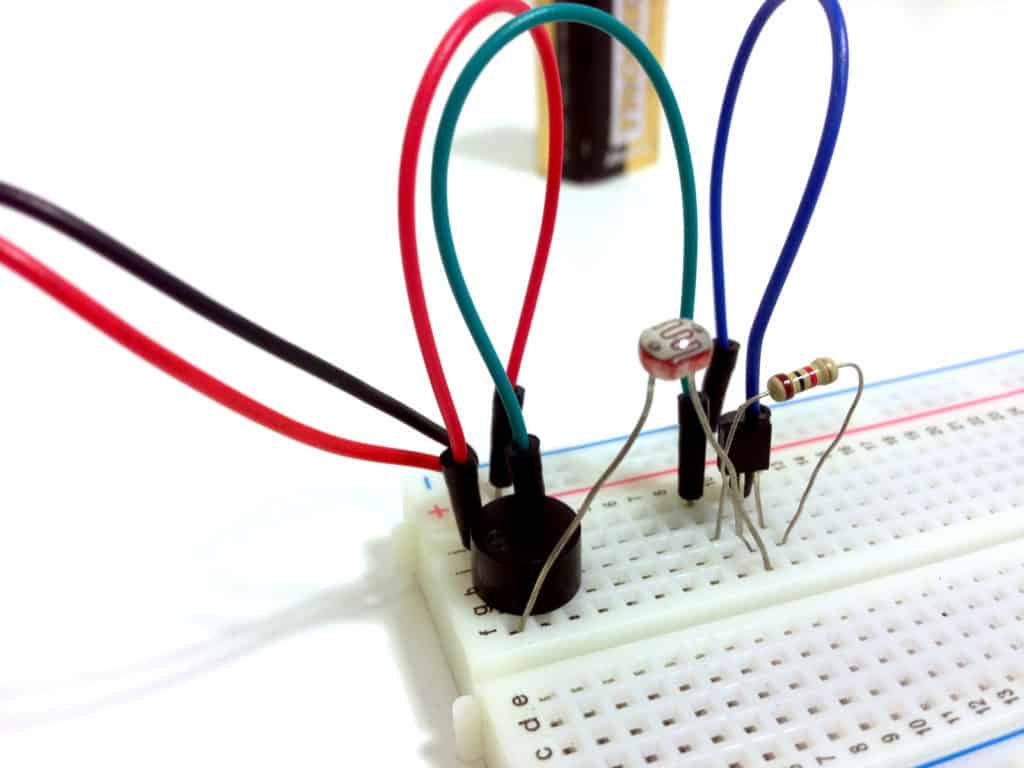 This circuit stays quiet when it's in a dark place, such as a cookie jar with the lid on. But once you open the lid and let light inside, the circuit turns on the buzzer that creates an alarm sound that should scare off the cookie thieves.
Check out the video below for my version of the circuit:
The Circuit Diagram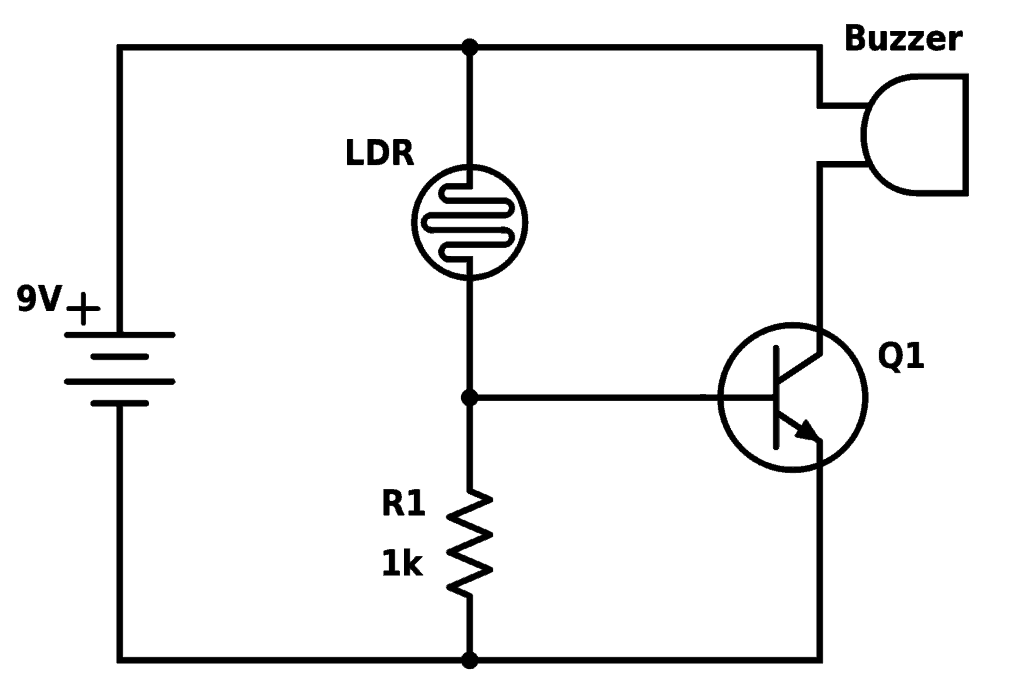 Find the components used in the table below. Click here to buy the complete kit.
Part
Value
Note
LDR
~200kΩ
Light-dependent resistor (photoresistor) with around 5-10kΩ resistance in light and around 200kΩ or more in dark
Q1
BC547
Any general purpose NPN transistor will work
R1
1 kΩ
Buzzer
Active buzzer that works with 9V
Are You Stuck?
Let me know your questions and comments in the comment field below.