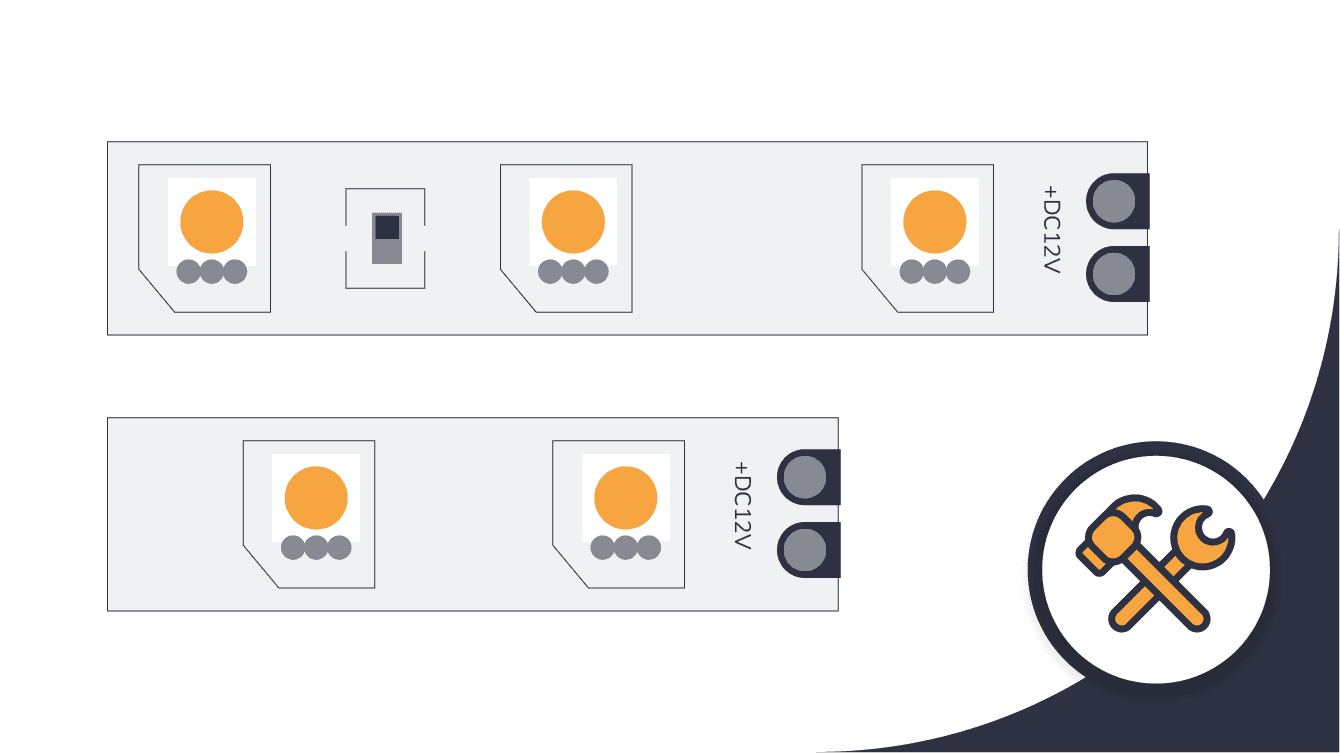 In this practical guide, you'll learn to hook up and control different types of LED strips:
One-color LED Strips
RGB LED Strips
Addressable RGB LED Strips
It's good to have an understanding of the basics of LEDs when you go through this course, but it's not required.
Components Used
This guide is meant to help you hook up any LED strip. You can use it to learn how to hook up a strip you already own, or to learn how to choose one for your next project.
We recommend that you go through the course first before you purchase any components. This way, you'll get a good understanding of what you need to keep in mind when buying LED strips and power supplies - and you can buy the best fit for the project you have in mind.
Here's an overview of the components we used:
One-Color LED Strip
RGB LED Strip
Addressable RGB LED Strip
12V Power Supply
Arduino UNO
IRF540 MOSFET x3
100Ω resistor x3
Breadboard
Jumper wires
Members Only Section
Hey there! To get access to this and all the other resources to learn electronics with Ohmify, you need to be a member.