At Ohmify, we really love learning all about Light-Emitting Diodes(LEDs)! As a result, any opportunity we have to share an interesting project that incorporates these easy to use electronic components we jump on it!
As the summer equinox nears in some parts of the world, the sights and sounds of that time of year come to mind. One of those sights are fireflies which are like nature's LEDs in a way, pulsing on and off to our visual delight. The good news is that it doesn't have to be summer to enjoy those fireflies if you have some LEDs in hand, an Arduino microcontroller and a few other electronic components.
Fran Blanche, who is a Philadelphia-based hand-made effects pedal manufacturer and operator of Frantone Electronics has developed a fun "Do it Yourself Digital Fireflies" project so you can not only learn a little about Arduino and LEDs but also enjoy fireflies all year 'round!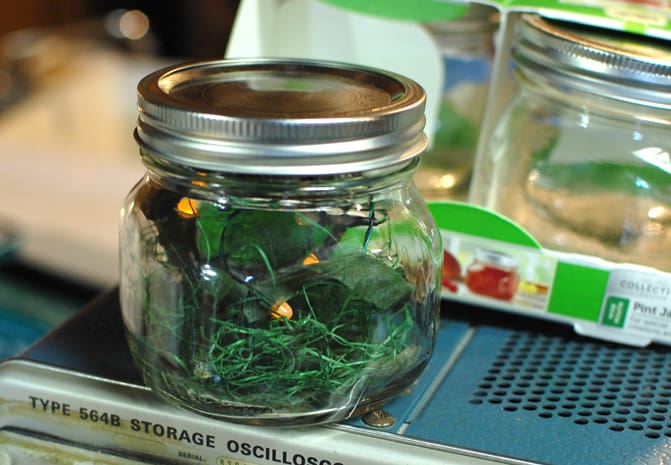 Fran's excellent walk through of this project from start to finish can be found here:
http://www.frantone.com/Digital_Fireflies/frans_digital_fireflies.html
And here is the accompanying video overview of the project as well:
This is a great project to light up the room with some creative electronics where you can learn a little something along the way.
Now, are you ready to make some digital fireflies? Have some questions about LEDs and Arduino? We'd love to hear from you in the comments below.
Not ready to build your digital fireflies just yet or want to head in a different direction? Ohmify just recently released a new course on LEDs. In this course can learn all about how Light-Emitting Diodes work and how you can use them in your projects. https://ohmify.com/courses/learn-electronics-the-led/
Have fun everyone 😃 !